We introduce ourselves as one of the upcoming dealer in     Dosing Pump/Metering Pumps , Actuators, Process pumps, Chemicals Pumps, Control Valves, ButterflyValves , Ball Valves, Gate Valves, Globe Valves, Plug Valves , Lined Valves etc . We are dealing with the companies who are the market leaders in their respective fields and have carved a niche in the industry by serving to the utmost satisfaction of their customers, through quality product offerings and prompt after sales support. Our offerings encompasses major industries and varied applications such as Steel plants, Power Plant, Mining Industries , Chemical related industries, Water & Effluent treatment,  Petrochemical, Paper and Sugar plants.
We have been dealing with all important and financially sound companies located in India and abroad . Listed below are our esteemed organizations who have authorized us to deal in their products.
MILTON ROY (I) LTD –  For Metering pumps, systems and controllers and complete dosing and automation solutions. We take up the maintenance job for the Milton Roy pumps also
ROTORK ACTUATORS – Rotork controls manufactures electric actuators and control systems for
the heavy duty valve market throughout the world
PENTAIR VALVES&CONTROLS (TYCO KEYSTONE) –   World leader in the field of Butterfly Valve , Ball Valves with Pneumatic Controlled and Electrically Actuated Valves.
MIL CONTROLS LTD –   Specialised in Globe type Control Valve.
MICROFINISH PUMPS &VALVES PVT.LTD.- For all types of Chemicals & Process pumps for corrosive medium and  Cast steel/ SS Ball       valves, Gate valves, Globe valves & Check valves etc .
CHEMTROL SAMIL INDIA LTD – For Plug Valves, all types of Spray Nozzles &System ,  , flow indicator, rotameter, Valves/manifold, Level Gauge Level switch, Level transmitter, etc
UNP Polyvalves – For all type of corrosion free PVC valves, pipes and pipe fitting manufactured in advance engineering plastics.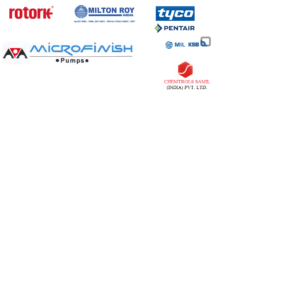 Done the job:-
retrofitting of Rotork make actuators
 replacement of other actuators in Rotork
servicing of Rotork make actuators with full satisfaction.
Servicing of Milton roy india dosing pumps.
*WE TAKE UP THE ARC JOBS ALSO*
Our Major customers  are:-
 TATA STEEL Ltd, Tata Power Ltd, TINPLATE CO. OF (I ) LTD., JUSCO,
TATA MOTORS , INDUSTRIAL ENERGY LTD., TATA BLUESCOPE Steel ltd., USHA MARTIN Ltd, PRAXAIR, BOC, ADITYA BIRLA, HINDALCO, UCIL, IOCL,NML, NTPC, Jindal Steel & Power Ltd, Maithon Power Ltd, L&T & Dvc. 
Badehi Enterprises  has been delivering results since we opened in 1995. Our goal is to provide both a superior customer experience and tremendous value for our customers.
Bhoumick has over 30 years of experience in This INDUSTRY and is passionate about exceeding your expectations.
We love our customers and welcome your feedback and suggestions. Use our Contact Us page to tell us what we're doing right or what we can improve on.